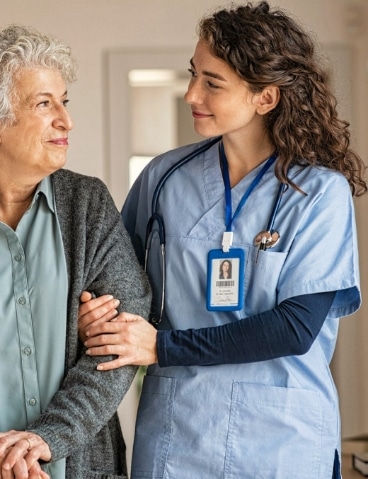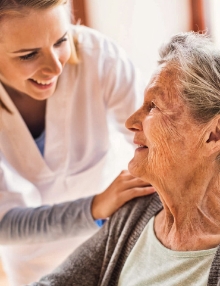 How may we help you today?
At Heritage, we have one common goal - to provide superior health and hospitality services with passion and integrity each and every day.
Heritage Skilled Nursing
It is with kindness, compassion, and honor that the team at Heritage Health cares for seniors throughout the state of Illinois. At Heritage, we're not just nursing homes; we are a collection of senior care campuses that extend from independent, assisted living, and supportive living to rehabilitation and skilled nursing care. With more than 20 locations across the state of Illinois and over 4,000 employees, the senior in your life will receive highly skilled care that is second-to-none, a family atmosphere, and a team of caregivers that work to bring calm and comfort to every day.
Our team is more than just skilled medical professionals; they become like family. From our nurses and CNAs to our dietary team and housekeeping crew, we not only care for the physical needs of our residents; we build relationships. We want seniors to be physically healthy and to have quality lives while in our care. Our team understands the stress that comes with being a caregiver. When your loved one is in our care, you go back to being family, and you have an entire team of kind and helpful individuals to support you.
We understand that choosing senior care for someone in your life can be a challenging decision. Rest assured, at Heritage Health, we'll walk with you every step of the way. Our goal is to make sure that you have all of the information you need to make informed and loving decisions.
Learn more about the Heritage location nearest you by visiting our locations page. Our helpful caregivers are here to answer your questions or lead you on a tour through any of our beautiful campuses.