Why Choose Us
At Heritage, we have one common goal – to provide superior health and hospitality services. We seek talented and diverse employees to join our family and continue to provide high quality, compassionate care with passion and integrity each and every day.
As an employee, you'll be a part of the Heritage mission and will take pride in serving our residents.
We care about our staff and offer a variety of benefits and perks.
Our family culture sets us apart from mega-corporations, where you are lost in the shuffle.
Heritage is a place that you can grow your career no matter where you are professionally. We seek a wide range of expertise, from entry-level to senior staff.
It's more than just a job. When you work at Heritage, you are helping to better the lives of others.
Our Story
Heritage is a family-owned business that has been taking care of the senior population since 1960. We have more than 50 senior care locations throughout the State of Illinois and have become a leader in providing quality care and compassion. It's all thanks to our wonderful, loving employees. When you come to work for Heritage, you come to work as a member of the family. Each employee helps shape our unique culture.
Heritage Culture
Our unique culture makes our company stronger. We believe in a mission that is greater than any one of us. We find success together in making a difference and sparking joy in each life and each day. Every decision we make impacts and builds a stronger culture. A culture we hold precious and protect — like the residents we care for.
"To know even one life has breathed easier because you have lived. This is to have succeeded."
-Ralph Waldo Emerson
Working At Heritage
We know it takes a special kind of person to work in healthcare, and it can be challenging. But it's also rewarding! At Heritage, we believe that serving our residents is not only a privilege but incredibly fulfilling.
In the words of a Heritage Nursing Scholarship recipient: "I go home at the end of my shift as a better person because of my residents; they make me feel like a hero."
It is our privilege to support and employ so many caring and compassionate individuals. Our focus remains on our dedicated employees who serve and care for our residents and make each day rewarding. When you become a part of the Heritage team, you become family.
Our motto is: "You take care of our residents. We take care of you."
At Heritage, we are unified by our passion for helping others. Not only do we believe in taking care of our residents, but we also take care of our employees. We put our employees first to create a supportive workplace that, in turn, better serves our residents.
Please see the map below for locations of current Heritage job openings!
I am Heritage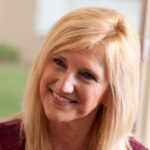 "Awesome teamwork from management, to floor staff, to dietary and maintenance/housekeeping, and even the administrator. I've never worked for a company where everyone pitches in and helps, which benefits not the employees but the residents and their families." – Employee from Heritage Health in El Paso, IL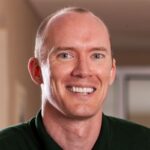 "Heritage Health is a great place to work because the administration has always been great and understanding towards myself and other hard-working employees. They genuinely care about the environment that they are providing for residents and always strive to make everyone feel welcome." – Employee from Heritage Health in Jacksonville, IL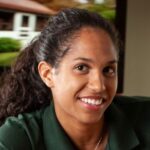 "I received my activity certificate through Heritage almost 20 years ago. I have since then been to 2 other homes, and Heritage is by far the best of the best. Kind people wonderful surroundings and great hospitality to others who walk through our doors. I am not ashamed to say where I work to others in the community or on the street, and I wear my name badge with pride." – Employee from Heritage Health in Carlinville, IL
Mission & Values
Heritage provides superior health and hospitality services, delivered every day with passion and integrity from our trusted family to yours.
Show Respect
Follow the Golden Rule; treat others as you would like to be treated. Respect that everyone's journey is different: residents, families, and team.
Do The Right Thing
Always be in the right place, doing the right thing, and never compromise the truth.
Believe in Yourself
Have faith in your abilities and the person you are. Self-confidence is the first step toward great achievements.
Stand Ready
Be flexible and ready to accommodate the changing landscape of our business.
Be Passionate. Be Caring.
Pour your heart and soul into every interaction with individuals, families, and colleagues. Treat all with kindness, compassion, and sensitivity.
Our Family