How to Choose a Skilled Nursing Facility for Short-Term Therapy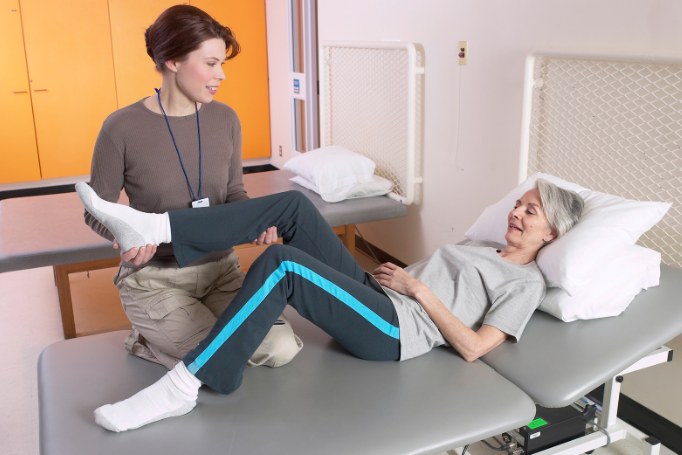 Skilled nursing facilities, or SNFs, (referred to in the past as nursing homes or convalescent homes) offer various levels of care, modern amenities and thriving activities for short-term recovery. Seniors today want to recover quickly and return home, thus there is a hard focus on providing short-term recovery services for these seniors.
Finding the right SNF to meet your needs can be a daunting task. You may know ahead of time that you will need short-term therapy, in which case you have time to prepare. However, an unexpected event could mean you have to make a decision on post-acute care without the luxury of doing your research. That makes it even more important to do your research before you have the need for skilled care or short-term therapy.
Pre-Planned Short-Term Therapy Needs
You may know ahead of time that you will need short-term rehabilitative therapy. If your surgery was planned (hip or knee replacement surgery, for example), you will have time to determine where you want to do your therapy program. Use this time to do your research and find a SNF that best fits your needs.
Here are some tips for how to find the right facility for your short-term recovery needs:
• Drop in for a tour of the facility. You should not need to schedule your visit; a reputable SNF will be ready and willing to show you their facility anytime.
• Ask about their therapy program. Most SNFs provide physical, occupational and speech therapy programs, but you will want to know how they would develop a specific care plan for your recovery. You will want to know what programs they offer that would be of particular help to your therapy plan.
• Ask about their therapy outcomes. At our facilities, patients are evaluated at the start of their treatment and again at the end to determine how much they have improved across various activities. While every patient is different, these evidence-based therapy outcomes speak to the success of the therapy program.
• Determine how you will pay for your stay. The social services team can answer your questions on Medicare, long-term care insurance, potential benefits, etc.
• Many Heritage homes have separate wings for short-term therapy patients, with private dining areas and sitting rooms. Spend some time in the area where you would be staying to get a feel for the noise and activity level.
Un-Planned Short-Term Therapy Needs
If you or a loved one needs short-term therapy due to an expected illness or injury, you may not have had the opportunity to research SNFs ahead of time. In these situations, it is likely you will be visited by a liaison from the SNF while you are in the hospital. This representative will be there to provide you options for your post-hospital stay.
You will want to ask many of the same questions that are outlined above regarding payment, therapy outcomes and specific services. In lieu of visiting the facility yourself, ask to see photos of the facility, specifically the therapy area and rooms where you would stay during your therapy. A virtual tour may be available on the facility's website where you can get a good visual of what to expect.
If you have a friend or family member who is available to take a tour for you, give them your list of questions, needs and wants and ask them to report back.